Seattle Chimney Cleaning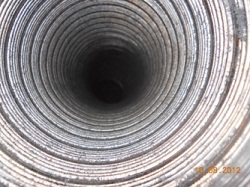 With the winter season around the corner, people love having fireplaces in their house. However, having a poorly-maintained fireplace at home can be very dangerous.
Lots of money and precious lives are lost every year due to fire breakout. So get your chimney cleaned by professional chimney cleaners at the earliest before any such tragedy happens.
For different services related to chimney cleaning, Tacoma and Seattle area residents should contact Professional Chimney Solutions Inc. A clean chimney is a safer option for the homeowner. When the chimney is clean, the fireplace functions most efficiently.
Therefore, do not put off the process of chimney cleaning. Seattle and Tacoma area homeowners should contact professionals at the earliest. Our technicians are expert in dealing with different kinds of chimney cleaning.
Types of Chimney Cleanings
• Open Fireplaces
• Fireplace Inserts
• Free Standing Stoves
• Gas Fireplace & Stove Repair & Service

Seattle Chimney Cleaners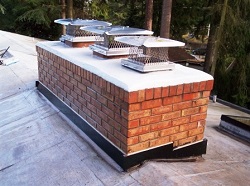 A clean fireplace always makes the house more safe and secure. Therefore, before hiring chimney cleaners, Tacoma and Seattle area residents should do thorough research. Our company is a one-stop solution for all your chimney cleaning service needs.
We offer services that include:
• Cleaning
• Inspection
• Repair of the chimney system
By having a clean and repaired fireplace chimney, a person can be sure that he is not putting the life of his family in danger. Therefore, when thinking about hiring chimney cleaners, Tacoma and Seattle area residents should always think about us.
We are an experienced chimney cleaning service company in this industry and our technicians are trained well to handle different situations. Regular training is provided to them so that they remain up to date with the latest technology.
Seattle Chimney Cleaning Service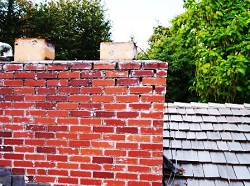 People who are looking for chimney cleaning service need not look any further as Professional Chimney Solutions Inc. is here to help them. Our services are the best in the industry and we always provide on time services.
The prices at which we provide these services are reasonable priced. The fireplace or the chimney system deal with fire therefore it should be properly maintained so that the chances of a tragedy happening are greatly reduced.
We believe in customer satisfaction and provide chimney cleaning service for the greater Tacoma and Seattle area. With professional chimney cleaners to clean your chimney and to prevent chimney fire at your disposal, you can now be stress free. Feel free to call us today and experience safe winters. Call us at (253) 448-3987.