Chimney Relining to Repair Damage to Seattle & Tacoma Area Chimneys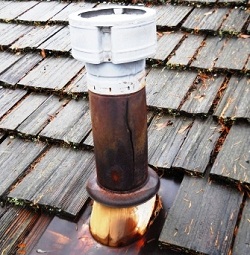 Making improvements in your home definitely involves money, and that is why most people try to overlook the need for repairs and renovations. However, it is a practice which can lead to immense inconvenience and unwanted expenses later on.
Chimney relining service in the Seattle and Tacoma region is one such step, which will not only enhance the efficiency of your chimney, but can also keep it in good condition, capable of serving your needs for a long time.
Reasons which might lead to the need for chimney lining include:
• Chimney is too old
• Liner has been damaged
• Installing a new fireplace or heating unit
By offering timely chimney relining service, we at Professional Chimney Solutions, Inc. ensure that the damages present in your chimney are repaired on time. Being a well-known name offering the finest services for chimney relining, Seattle & Tacoma area residents rely on us to provide efficient and effective solutions to their needs.

Chimney Liners to Prevent Creosote in Seattle & Tacoma Area Chimneys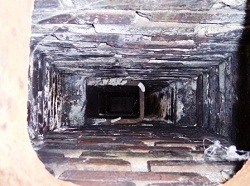 By installing quality chimney liners, our experts not only assure your safety but also save you from wasting time and money on this task again and again.
If done properly and precisely, chimney relining can keep your chimney free from any damages for a long time to come, as well as avoiding creosote buildup.
Creosote is a highly flammable material. If not removed on time, it can lead to safety risks. Installing chimney liners can reduce the problem of creosote buildup considerably.
Other benefits offered by chimney liners include:
• Improving energy efficiency
• Preventing the chimney from overheating
• Reducing chances of fire
• Making fireplace easier to maintain
• Preventing toxic gases from entering indoor areas

Chimney Relining Service for Seattle & Tacoma Area Residents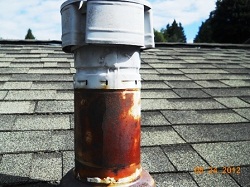 If the chimney installed in your Seattle and Tacoma area residence is too old or has been damaged due to extensive weather, then opting for professional chimney relining service is a good way to improve its condition.
Metal and clay are two materials primarily used for chimney relining. Clay is an inexpensive option and can last for long time if maintained properly.
Metal liners are made of aluminum or stainless steel and these are very durable and safe.
The workforce at Professional Chimney Solutions, Inc. receives training from time to time and it keeps them well aware of the advancements and developments taking place in this field. They can deliver chimney relining service adhering to the highest standards of quality and integrity.
Seattle and Tacoma area homeowners can call us at (253) 448-3987 for detailed information about our chimney relining service, chimney liners, chimney installation, repair and restoration.