Wood Stoves Keep You Warm in the Seattle & Tacoma Area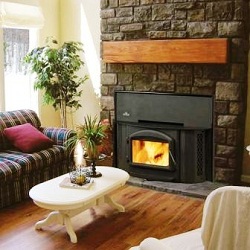 On a cool winter night, everybody wants to enjoy sitting around their wood stove to feel its warmth. A wood burning stove is an appliance that is capable of generating heat by burning wood fuel. This stove is connected with a chimney, to draw out combustion gases. Whether you're looking for a trim gas fireplace for a modern home, or a classic wood burning stove, we can help!
We at Professional Chimney Solutions Inc. deal in the installation and re-lining of pellet stoves, wood stoves and fireplaces. Seattle & Tacoma area homeowners can contact us for solving different problem related to the installation of wood stoves.
Wood stoves can now be used by home owners for heating up their homes and keeping it warm without feeling unsafe. Regular cleaning is advised when using wood stoves. Seattle & Tacoma area residents should get their wood or pellet stoves cleaned once in a year so that it works efficiently throughout the winters.

Gas Fireplace for Comfort in Seattle & Tacoma Area Homes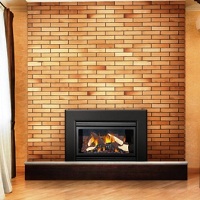 A gas fireplace looks similar to the wood fireplace but it has an advantage over the wood fireplace. In a gas fireplace there is no need to insert more wood to keep it going.
A gas fireplace is generally controlled by remote control which makes it the best heating appliance.
The gas fireplace is also known as ventless gas fireplace. Our company deals with selling and also with the installation of gas fireplace units. Seattle & Tacoma area residents can call us if they want to get a gas fireplace installed.
By installing a gas fireplace, your Seattle or Tacoma area home can be become eco-friendly as they will not be burning wood. In addition, having a gas fireplace allows residents to feel more comfortable in their house during winters and it would be more convenient for them to perform their daily chores.

Pellet Stoves Provide Economical Heating Solutions in Seattle & Tacoma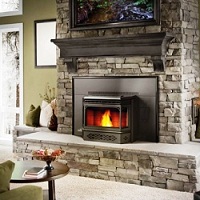 A stove whose source of heat is created by burning compressed wood or biomass pellets is known as pellet stoves. Seattle & Tacoma area residents have increased the use of pellet stoves for warming up their houses. If people wish to buy or install pellet stoves anywhere within the entire Seattle and Tacoma region, they should contact our company.
Professional Chimney Solutions Inc. is a trusted name in the industry and the company deals with the installation of wood stoves, gas fireplaces and pellet stoves in the Seattle & Tacoma area.
Residents can contact our representative to know more about the services provided by the company. Different services that are also provided by us include:
• Chimney repairs
• Chimney maintenance
• Fireplace inserts
So call us today at (253) 448-3987 for all of your needs regarding gas stoves, pellet stoves, and gas fireplace units.