Tuckpointing Repair Services for Seattle & Tacoma Area Homeowners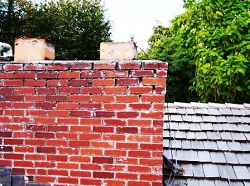 Tuck Pointing is an extensive and precise process in which the old mortar, installed in stone or brick joints, is removed and replaced with new mortar.
This procedure is aimed at restoring the condition of chimneys, as well as keeping them safe from further damage.
Being a time consuming process, chimney tuckpointing should be done properly in the first attempt, to avoid spending money, time and effort on performing this task again and again.
To ensure that this process is carried out efficiently and in time, hire chimney tuckpointing professionals who are respected and experienced in this field. At Professional Chimney Solutions, Inc. we employ the most skilled and knowledgeable chimney tuckpointing experts who can perform this process effectively.
Our experienced and dedicated approach makes us capable of delivering quality services for ensuring the peace of mind of our Seattle & Tacoma area clients.

Chimney Tuckpointing to Replace Deteriorated Mortar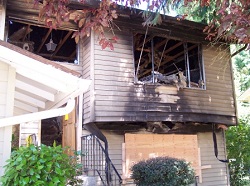 The need for chimney tuckpointing in the Seattle and Tacoma region mainly arises when the chimney is damaged by extreme weather or long exposure to water.
Aging and such damages can deteriorate the condition of mortar making it prone to leakages and destroying its structural integrity.
This brick restoration process is hugely popular, as it can restore the structure and beauty of your chimneys in a very cost effective way.
Realizing the need for quick and effective tuck pointing services, we at Professional Chimney Solutions, Inc. keep improving our services and ensure the delivery of quality services aptly matched to the needs of our clients.

Tuck Pointing Can Extend the Life of Seattle & Tacoma Area Chimneys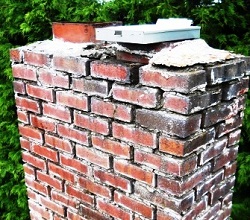 The benefits listed below will make the importance of tuck pointing for your Seattle & Tacoma area chimneys clear:
• It stops the corrosion of mortar joints
• Restores the structural stability of the chimney
• It makes the chimney water-resistant
• Increases the value of the home
Ignoring the need for tuck pointing and letting the mortar and brick of your chimney go through further damage can prove to be a safety risk, as the bricks might come lose and fall.
Once the problem has escalated, then it might require costly repairs and restorations later on.
If done properly and on time, chimney tuckpointing can save you from a lot of hassle in the long run and only a professional can assure desired results and provide effective solutions for restoring the original beauty of your chimneys.
Feel free to get in touch with our team at (253) 448-3987 for the best tuck pointing services for your chimneys in the entire Seattle and Tacoma region.