Chimney Leaks can be Costly for the Seattle & Tacoma Area Homeowner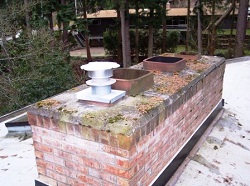 Care of chimneys is never taken unless they start leaking. There can be various reasons that can cause chimney leaks. Some of them are:
• Rain going straight into the chimney
• Crack development in the chimney crown
• Damage from chimney condensation
• Leakage due to chimney flashing
For getting chimney leaks solved, Seattle and Tacoma area residents should contact Professional Chimney Solutions Inc. We are an experienced chimney leak repair company and have been in this field since 2008.
Being above the roof line, chimneys are more exposed to severe weather. By getting early repair done on chimney leaks, Seattle & Tacoma area homeowners can save a lot of money. Therefore, make sure to hire the chimney leak repair expert.

Chimney Leak Repair Services Available in Seattle & Tacoma Area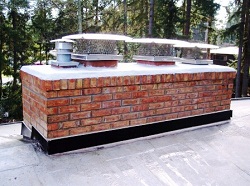 The worst enemy of chimneys is water. Chimney leak repairs can cost a person lot of money. Therefore, the chimney should be repaired at the earliest.
For all the services related to chimney leak repair, Seattle & Tacoma area property owners can contact us. We offer the best chimney leak repair services in the industry to stop the water from further damaging it.
Our masons are trained with the latest technology to perform chimney leak repair. Seattle and Tacoma area residents can always trust for all their problems regarding chimney cleaning and repair.
The chimney leak repair service we provide to the entire Seattle and Tacoma region is reasonably priced and our work is always completed on time. So now there will be no more leaking chimneys during the rainy season.

Chimney Waterproofing Can Help Prevent Future Leaks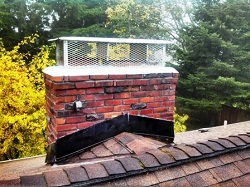 Water damage can cause the chimney to leak, which can further have a negative impact on the chimney, leading to further damage.
For different services related to chimney waterproofing, contact us. We at Professional Chimney Solutions Inc. provide masonry repair services that can help in dealing with this problem.
A great way of preventing damage to the chimney is by having chimney waterproofing. If the chimney has started developing cracks, then it should be mended at the earliest to prevent it from getting damaged further.
Once the chimney waterproofing is done, water leaks cannot damage it any further. So contact us today for all your chimney waterproofing solutions and get to know the various services that are provided by us. Call us at (253) 448-3987 and save your chimney from moisture attack.
We perform chimney leak repair and chimney waterproofing better than anyone throughout the Seattle and Tacoma area communities!