Des Moines Chimney Cleaning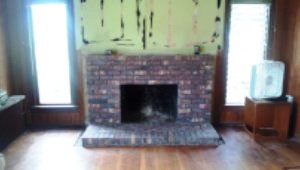 The fireplace is a wonderful warm addition to a home. However, it also adds to the responsibilities of the homeowner who has to make sure the chimney is regularly inspected and cleaned.
Do you depend on a fireplace to keep your home cozy through the winter season? Are you unsure as to how often should you clean your chimney?
Well, the general rule of thumb is that homeowners should have chimney cleaning service out to their Des Moines, WA area home annually to prevent spontaneous chimney fire breakout.
But, how frequently do you have to call chimney cleaners to your home depends on the rate of creosote accumulation inside the chimney. Stay safe by calling Professional Chimney Solutions Inc for chimney cleaning service in Des Moines.
Your chimney should be cleaned more often than normal if you:
Have an inefficient stove or burning appliance
Use a wrong type of wood that creates more creosote
Do not provide proper combustion air for burning
Des Moines Chimney Cleaners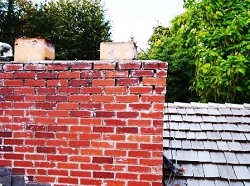 Excessive buildup of creosote or unburned tar vapors on the chimney walls is an alarming situation. A spark can ignite the creosote anytime, putting your house as well as family in danger.
Regular visits by chimney cleaners to your Des Moines area home are critically important to ensure safe, incident-free use of the fireplace. Getting timely chimney cleaning service also helps you enhance the performance of the system, increasing its:
Heating efficiency
Reliability
Longevity
You do have to take care to hire the right fireplace cleaners. Ensure your complete peace of mind and put your investment in capable hands by turning to us when you need the services of chimney cleaners.
Des Moines Chimney Cleaning Service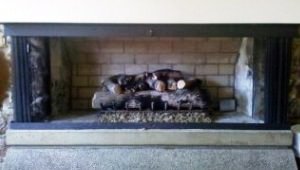 'There are several chimney cleaners near me. Why should I call you for chimney inspections and cleaning?' We do not mind answering this question.
We realize that choosing between different chimney cleaning service providers in the Des Moines area can be overwhelming. We strive to make the decision easier for you and all other homeowners who want to hire only the best chimney cleaners catering to this community.
Our company has proven its exceptional chimney cleaning capabilities over the years. You can trust us for highly professional chimney cleaning service that is marked by:
Professional workmanship
Fast, yet efficient work
Courteous, helpful customer support
Competitive prices
Call Professional Chimney Solutions Inc. at (253) 448-3987 to schedule a visit by our chimney cleaners to your Des Moines area home.