Enumclaw Chimney Cleaning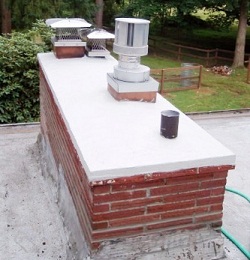 Millions of people all over the country depend on wood stoves or fireplaces to keep their homes and families warm through the frigid winters. However, many of them fail to have timely chimney cleaning service done to their chimney.
This negligence results in serious personal injuries as well as property damage. At Professional Chimney Solutions Inc, we recommend that homeowners be very particular about the proper maintenance of their home heating appliances.
They should call us for chimney cleaning service on their Enumclaw, WA area home on a regular basis to make sure that their open fireplaces, fireplace inserts, and free-standing stoves:
Remain free of creosote buildup
Are not clogged by animal nests, leaves, and other debris
Always work at peak efficiency
Meet insurance requirements
Every fire leaves soot and a tar-like substance, creosote sticking to the chimney flue and masonry. Excessive creosote accumulation is dangerous because it can catch an ember and start a chimney fire. Let our chimney cleaners keep you safe in your Enumclaw area home.
Enumclaw Chimney Cleaners
Want to know how often should you clean your chimney? The NFPA advises at least annual fireplace and chimney inspections. The Chimney Safety Institute of America also recommends chimney sweep service once a year at least.
While these are broad guidelines, the frequency of visits by chimney cleaners to your Enumclaw home will depend upon:
Which wood-burning unit you use
How heavily the fireplace or stove is used
The type of wood burnt
Your appliance uses and wood burning practices
We can help you work out the right cleaning schedule. Then you can count on our chimney cleaners to promptly respond when you call for their services.
Enumclaw Chimney Cleaning Service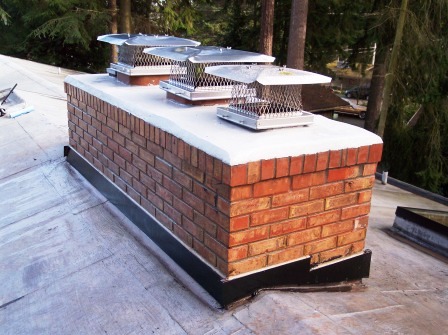 We appreciate that the quality of our chimney cleaning service affects the safety of your property and loved ones. Being an ethical and responsible company, we are committed to doing thoroughly professional work aimed at safeguarding all our customers from fires happening due to ill-maintained chimneys.
Hire us for chimney cleaning service around Enumclaw with the full assurance that you are in capable hands that will protect your best interests. We:
Put only well-trained chimney cleaners on the job
Ensure detailed chimney inspections and proper cleaning
Use top-notch chimney cleaning products and tools
Keep the chimney cleaning service cost affordable
Our chimney cleaners also work carefully to detect chimney damage so that these are fixed while still small. Think only of Professional Chimney Solutions Inc. when you need chimney cleaners in the Enumclaw area. Call (253) 448-3987.