Covington Chimney Cleaning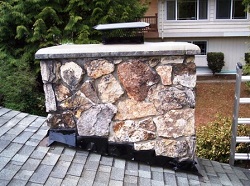 Cleaning a chimney is necessary to keep it running efficiently as well as safely. The right way to maintain and clean the chimney is by hiring well-trained, experienced chimney cleaners. In Covington, WA, homeowners who avoid getting their chimneys cleaned by professionals are unlikely to be safeguarded against fires that can breakout in a dirty or clogged chimney.
Are you wondering how often should you clean your chimney? The general rule of thumb for chimney cleaning service in homes is once a year, right around winter. However, you should call in chimney cleaners in-between visits if you notice issues with the fireplace, such as:
Smoke leaks
Bad odor
Tar-like substance on the chimney inner walls
Get in touch with Professional Chimney Solutions, Inc. any time you need chimney cleaning service in Covington. We dispatch our crew as soon as possible and send them to your place. We also see to it that they provide you with the most efficient and professional chimney cleaning service.
Covington Chimney Cleaners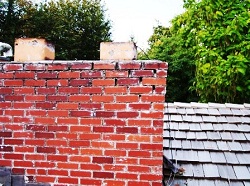 Condensed flue gases and the wood particles that are left unburned create a sticky build up in any chimney flue. This tar can be quite tough to remove. However, letting it be is not an option as its accumulation can pollute the indoor air and even cause a chimney fire.
The chimney cleaners we send to your Covington home are not only aware of the importance of doing the job thoroughly, but they are also well-equipped to do so. We have our chimney cleaners trained on an ongoing basis so that to stay updated with the latest innovations in the industry.
Moreover, our chimney and fireplace cleaners work with:
Top-of-the-line tools
High-grade products
A detail-oriented approach
Covington Chimney Cleaning Service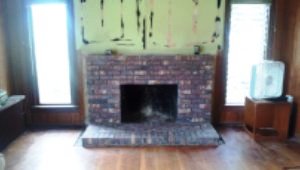 We are committed to ensuring the satisfaction and safety of our customers. Our chimney cleaners understand that the sincerity they work with has a major impact on the future well-being of our customers and their families.
That's why our professionals always go all out to provide seamless chimney cleaning service for Covington homeowners. We ensure flawless cleaning in chimneys:
Of all sizes
Made of any material
With any amount of dirt, tar, etc.
You can also call us for chimney inspections in case you suspect that your chimney is unsafe to use. We work honestly and recommend chimney cleaning service only if actually required.
Call Professional Chimney Solutions, Inc. at (253) 448-3987 to schedule a visit from our chimney cleaners to your Covington home.