Lakewood Gas Fireplace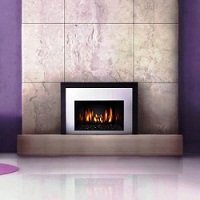 Want to have a fireplace constructed to increase the interior comfort of your home, but are concerned about the hassle and expense of using it? Professional Chimney Solutions Inc offers a wonderful solution. Install modern gas fireplace inserts!
Unlike the traditional fireplaces, use of gas fireplaces let the Lakewood, WA area homeowners enjoy a warm and cozy home without:
Buying, splitting, hauling and stacking logs for the fire
Bagging ashes and dealing with unpleasant smoke fumes
Attending to the fire constantly
Cleaning the chimney on a regular basis
If you were wondering 'What is the benefit of gas fireplace inserts?' you now know! Gas fireplaces offer a lot of ease, convenience, and economy over conventional fireplaces, but without compromising on the efficiency and ambience.
Our company installs and repairs gas fireplace inserts in Lakewood homes to help people live comfortably with a high-performing, reliable fireplace.
Lakewood Gas Fireplace Inserts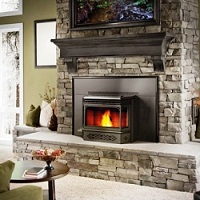 Does your home have a traditional masonry fireplace that is no longer in use due to your hectic daily life and ever-increasing household expenses? Do you miss the warmth and touch of elegance that the fireplace brought to the room?
Relax! Simply call us and have the unique charm and comfort restored. We can educate you about the available options on the market in contemporary gas fireplace inserts for Lakewood homes to help you find one that is ideal for your needs and budget.
We can also be trusted to install the fireplace in its designated space:
Quickly
Diligently
Efficiently
Safely
We can also install gas fireplace inserts in a new home or office construction.
Lakewood Gas Fireplaces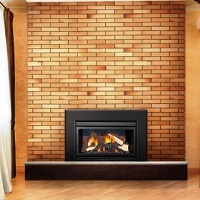 With flickering flames created by easily affordable natural gas and propane, non-messy operation, facility of remote control and beautiful finish, gas fireplaces make a good choice for a heat source in homes. Good use of these efficient fireplaces is, however, possible only when the right professionals are hired for gas fireplace installation.
We are the ideal choice for new gas fireplaces in the Lakewood area. Homeowners who choose to work with us are assured of:
Investing in top-grade gas fireplaces
Professional workmanship with fireplace installation
Competitively priced products and services
Friendly customer service
When it comes to the installation and repair of gas fireplaces, Lakewood homeowners should place their trust in Professional Chimney Solutions Inc. Call (253) 448-3987 for more details.