Kent Gas Fireplace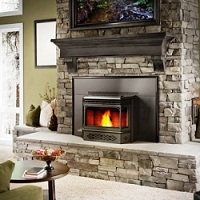 When it comes to installing gas fireplace inserts in Kent, WA homes, nobody does it better than Professional Chimney Solutions Inc! In fact, we do specialize in more than the installation of gas fireplaces. Our technicians are also trained to make inspections, repairs, and replacement of gas-powered fireplaces.
We keep our technicians updated with the latest technologies in gas fireplace inserts so that they can work on fireplaces of all makes and models. When we are called in to install new gas fireplaces or repair an installed insert, we make sure that the job is done:
Right, the very first time around
Quickly
In a well-managed, smooth and hassle-free manner
Our objective while installing and repairing gas fireplace inserts in Kent homes is to deliver services that surpass the highest industry standards and exceed the customer expectations.
Kent Gas Fireplace Inserts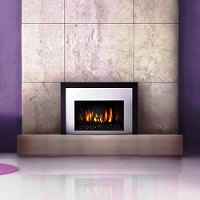 Fireplaces have traditionally been associated with big logs of wood crackling as they burn and spreading delightful warmth all around. Homeowners who have never experienced the use of a conventional gas-run fireplace may doubt if it is good enough and wonder what is the benefit of gas fireplace inserts?
The modern gas fireplace inserts offer Kent homeowners a wonderful alternative to traditional fireplaces as they provide the advantages of flickering flames without any of the drawbacks. Those who opt for gas fireplaces do not have to deal with:
Dirty firewood
Unpleasant fumes
Messy ashes
The best part is that gas fireplaces look as elegant as the traditional fireplaces. While hiring us to install a gas or propane fireplace, you can look forward to increased comfort of your home and also making a classic addition to its decor.
Kent Gas Fireplaces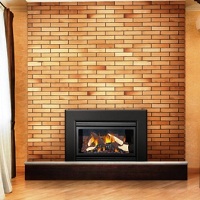 Gas fireplace inserts are a convenient, efficient, reliable and durable heating solution. However, their performance and longevity depend on product quality and finesse in their installation.
That is what makes us the right place to call for new gas fireplaces in the Kent area. We:
Help customers know their options for the right product
Educate customers on proper upkeep of gas fireplaces
Offer all services at affordable prices
Provide timely and accurate repairs for malfunctioning fireplaces
Contact Professional Chimney Solutions Inc at (253) 448-3987 to learn more about the services the company offers for gas fireplaces in the Kent area.