Bonney Lake Chimney Cleaning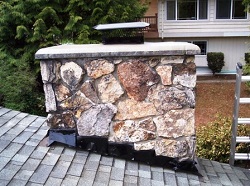 Chimneys require cleaning and inspection on a regular basis. Not all homeowners are aware of this. Neglected chimneys develop soot and creosote buildups which, in sufficient quantities, can cause a devastating chimney fire.
Hiring a professional chimney cleaning service in Bonney Lake, WA to inspect and clean your chimney you will keep your home and your family safe, warm and comfortable.
Professional Chimney Solutions Inc. can identify minor problems before they become a major issue and can keep your chimney in the condition it should be. You should hire our professional chimney cleaning service for your Bonney Lake, WA home because we:
• Thoroughly inspect your chimney
• Eliminate harmful build up and reduce risk of chimney fire
• Ensure your chimney is performing at its best
• Prevent continued build up alleviating problems

Bonney Lake Chimney Cleaners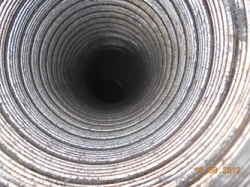 Our chimney cleaners have the experience and expertise to clean chimneys to thoroughly and to industry standards. No matter how large or small your chimney, you can count on our chimney cleaners for providing a quality service at an affordable price.
From the beginning, you will enjoy a smooth and hassle-free chimney cleaning experience. When you hire our chimney cleaners in Bonney Lake, you hire professionals who are trained to professionally treat complete the work to your satisfaction.
We offer:
• Quick response
• Convenient scheduling
• Cost-efficient cleaning solutions

Bonney Lake Chimney Cleaning Service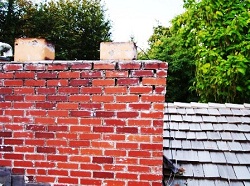 Customer safety and satisfaction are our number one priorities. We are dedicated to keeping your home and family safe. Our fully trained chimney cleaners will inspect your chimney and recommend the needed treatment in order to keep it clean and safe.
Are you wondering how often should you clean your chimney? It is recommended you seek yearly inspections and cleanings for your chimney to ensure that it is kept in tip top condition.
We pride ourselves on developing long lasting relationships with our clients by providing top quality chimney cleaning service in the Bonney Lake area. You can count on us to do the job given to us with minimum interruptions to your everyday life.
Our chimney cleaning service works on:
• Open Fireplaces
• Free Standing Stoves
• Gas Fireplaces

We look forward to serving you and let us provide you with the peace of mind you and your family deserve.
Call Professional Chimney Solutions Inc. at (253) 448-3987 to schedule an appointment with our chimney cleaners in Bonney Lake.