Bonney Lake Gas Fireplace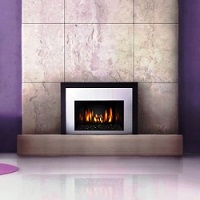 Nothing beats the comfort, warmth and ambiance of a fireplace. Gas fireplaces are designed to last for a long time, but they can often run into problems. Some signs that you may need a fireplace repair include:
Soot build-up
Foul or strange odors
Slow or no ignition when turning fireplace on
Fireplace shuts off on its own
If you want to install or repair gas fireplaces in Bonney Lake, WA, call Professional Chimney Solutions, Inc. today. Nearly every day, our trained technicians inspect, repair and service fireplaces of all makes and models. We have the knowledge and experience to ensure your fireplace works cleanly, safely and keeps your home comfortable all winter long.
Bonney Lake Gas Fireplace Inserts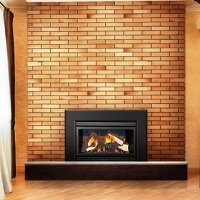 When Old Man Winter comes knocking at your door, there is nothing more comforting than relaxing in front of a fireplace. That is why we offer gas fireplace inserts to homeowners in Bonney Lake.
Homeowners often ask, What is the benefit of gas fireplace inserts? Gas fireplace inserts are the perfect solution to improving your heating efficiency and saving money in the process. Gas fireplace inserts are also a user-friendly option, considering the time and effort it takes to build and maintain a fire.
A few other benefits that homeowners can enjoy with gas fireplace inserts in Bonney Lake include:
No irritating ashes or smell
A host of accessories that make use easier
Improving the beauty and value of home
Bonney Lake Gas Fireplaces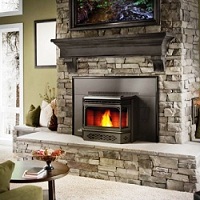 Gas fireplaces not only improve the decor of your home, but they can also enhance your heating efficiency. Since these fireplaces do not need a chimney, their installation is easy and does not interfere with your home's existing layout.
For new gas fireplaces in the Bonney Lake area, we are the company to call. Maybe you already have a fireplace, but we can install another fireplace in your home. We can also convert existing wood fireplaces into gas fireplaces that the entire family can enjoy.
We believe our commitment to customer service distinguishes us from the rest. You can count on us to keep your home and family safe and warm. It is what we specialize in. We offer:
Safe and correct installations
Long-lasting workmanship
Complete client satisfaction
For more information on our installation services for gas fireplaces in Bonney Lake homes, please do not hesitate to call Professional Chimney Solutions, Inc. at (253) 448-3987.