Enumclaw Masonry Repair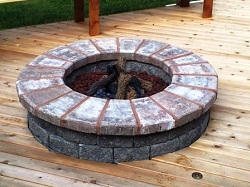 Many homeowners tend to overlook their chimneys until they run into problems. Is your masonry damaged? There is no need to spend money to get a brand new chimney system installed when the technicians at Professional Chimney Solutions, Inc. can perform chimney masonry repair. No matter how large or small the job may be, our technicians are skilled and equipped to handle all kinds of masonry repair needs in Enumclaw, WA and its surrounding areas.
Leaks, falling mortar, improper ventilation, and missing bricks are few common problems which can arise in chimneys over time. These problems need to be addressed quickly to prevent them from causing additional damage to your home. With our masonry repair services in Enumclaw, we can:
Enhance the look of your chimney
Keep the structural integrity intact
Protect the longevity of your masonry
Enumclaw Brick Repair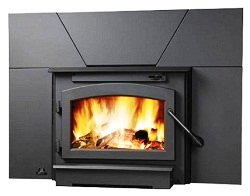 Have you noticed cracks in the bricks of your chimney? These are the initial warning signs that your chimney is about to crumble. Minor cracks, if ignored, can quickly turn into major cracks, which can not only cause damage to the chimney but also to your:
Roofing system
Wall studs
Interior ceilings
Luckily, we are here to provide quick brick repair to our clients in Enumclaw. No matter the age or design of the chimney you may have, count on us for high quality brick repair. With fast, efficient brick repair, we help Enumclaw residents restore their chimneys back to their structural integrity. If you think you need chimney brick repair, give us a call. We do the brick repair job right the first time.
Enumclaw Chimney Masonry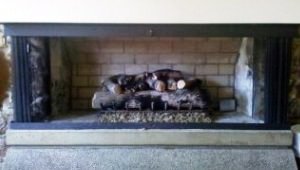 Regular maintenance on your chimney masonry will keep it looking and working great for many years to come. In reality though, regular service is often overlooked. When the chimney masonry work starts to show signs of damage, you need to get it repaired. Climbing up on a ladder to perform repairs on your own can pose a safety risk. Our technicians have the tools and training needed to repair chimney masonry safely and professionally. Homeowners can rest easy knowing that when they hire us for chimney masonry repair, they are getting only the best.
We offer:
Quality workmanship at some of the most reasonable rates
Fast service that reduces disruption to your daily life
Complete satisfaction with the repair results
If you have questions about chimney masonry repair in Enumclaw or nearby areas, Professional Chimney Solutions, Inc. would be more than happy to answer them. Call us at (253) 448-3987.