Enumclaw Gas Fireplace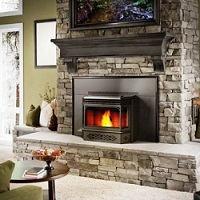 The comfort, warmth, and elegance of a fireplace make it the focal point of a room or house. But, proper installation of a fireplace is essential to ensure it is working:
Safely
Efficiently
Correctly
By hiring a non-professional to do the fireplace installation job, you are putting your home, yourself and your family at serious fire risk. At Professional Chimney Solutions, Inc., we have an excellent reputation for providing quality installation services of gas fireplaces in the Enumclaw, WA area.
We have been installing gas fireplaces for years and have the knowledge and expertise to complete the project safely and efficiently. So, if you are looking to have a fireplace installed, we are the company you can rely on to get the job done.
Enumclaw Gas Fireplace Inserts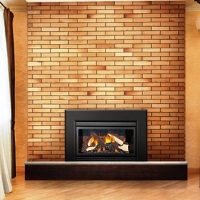 Does your wood fireplace seem like a lot of work? We understand that splitting, stacking and hauling logs can be a time consuming and tiresome job. Why not consider gas fireplace inserts for your Enumclaw home? These fit right inside your current wood fireplace.
Gas fireplace inserts are a great way to:
Save money on heating costs
Enjoy a low maintenance fireplace
Improve heating comfort and efficiency
Let us help you replace your wood-burning fireplace with gas fireplace inserts. Serving Enumclaw and its nearby areas, we install gas fireplace inserts to the highest professional standards. No matter what design of gas fireplace inserts you want - traditional or contemporary - we can get the job done to your complete satisfaction.
Enumclaw Gas Fireplaces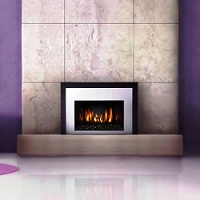 As a homeowner, you want to be sure you are getting the best value for your money. As heating costs increase, choosing gas fireplaces for your Enumclaw area home is becoming a more smart and comfortable choice for many great reasons.
Natural gas is more convenient. You can enjoy those quiet, cozy nights in front of the fireplace without having to go through the frustrations of:
Chopping wood
Sweeping up
Chimney cleanings
So, if you are ready to improve the look and comfort of your room, and enjoy the convenience that comes with a gas fireplace, get in touch with us. We are your go-to company for the design and installation of gas fireplaces. We will guide you through every step of the installation process, from the initial concept to job completion.
Call Professional Chimney Solutions, Inc. at (253) 448-3987 to find out how we can help you make a switch to gas fireplaces around Enumclaw.