Chimney Cleaning Lakewood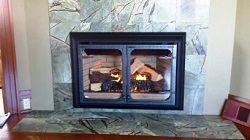 A good fireplace chimney is one that is solid, sturdy and clean. Over time, the inside walls of chimneys get lined with a sticky buildup of condensed flue gases.
This tar-like substance needs to be removed periodically to prevent clogging of the chimney that could lead to, among other things, a chimney fire.
This is where Professional Chimney Solutions Inc. comes in. We provide chimney cleaning service in Lakewood, WA to ensure hazard-free use of fireplaces in area homes.
Wondering how often should you clean your chimney? Let us guide you. While yearly cleanup is generally adequate, you should call in our chimney cleaners more frequently when you encounter bad odor and smoke leaks from the chimney.
Let us be your chosen chimney cleaning service provider in the Lakewood area, each and every time.
We get the chimney cleaning job done:
By trained chimney cleaners
With advanced chimney cleaning tools and solutions
For a fair and affordable chimney sweep cost
Chimney Cleaners Lakewood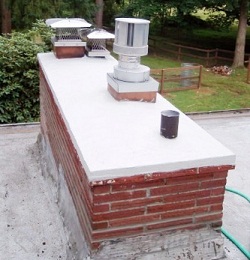 We offer comprehensive chimney cleaning service. You can have our chimney cleaners to your Lakewood home for cleaning the chimneys for all types of fireplaces including open fireplaces, fireplace inserts, and free-standing stoves.
Our company is reputed for professional services and customer-friendly attitude. Achieving 100% customer satisfaction and making lifelong patrons out of every first-time customer are the two key objectives with which our chimney cleaners handle all their jobs.
With us, you can be sure that your chimney will be cleaned thoroughly.Our chimney cleaners:
Take pride in their job
Never cut corners
Work as if cleaning the chimney of their own home
We are confident that after experiencing our services once, you will agree, "I could not have found a more capable, sincere and friendly chimney cleaners near me."
Lakewood Chimney Cleaning Service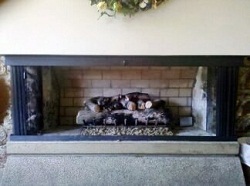 The capabilities and professionalism of your chimney cleaning service provider have a major impact on the safety of your house and the well-being of your loved ones. That is why you cannot settle for just any local chimney cleaner.
Think only of us whenever you need chimney cleaning service in Lakewood. Delivering services that are second to none, our experts can clean:
Chimneys made of brick, stone or any other material
Any big or small chimney
A chimney with any amount of tar and dirt
We are also the go-to experts for chimney inspections, chimney cap repair, and chimney restoration services.
Call Professional Chimney Solutions Inc. at (253) 448-3987 to schedule a visit by their chimney cleaners to your Lakewood home.