Tacoma Gas Fireplace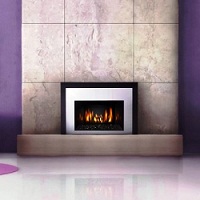 If you are planning to invest in a modern gas fireplace for your Tacoma, WA home, get in touch with Professional Chimney Solutions, Inc. We are the trusted partner that homeowners need to make a rewarding investment in gas fireplace inserts, and so they can enjoy optimal use of their appliance throughout its lifetime.
Our company offers comprehensive services covering all types of gas fireplaces, as well as their:
Installation
Repair
Inspection and maintenance
Replacement
We can even educate you about the various brands of gas fireplaces on the market and guide you in choosing one that is ideally-suited for your needs and budget. Come to us today to learn about the options available in gas fireplace inserts for your Tacoma home.
If you have already zeroed in on a particular product, hire us to make sure it is installed seamlessly. Also think of us when your gas-powered fireplace develops any snag and needs to be fixed.
Tacoma Gas Fireplace Inserts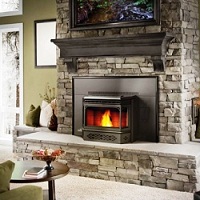 An increasing number of homeowners are opting for contemporary gas fireplace inserts in Tacoma. Are you wondering, What is the benefit of gas fireplace inserts?' Actually, gas fireplaces offer a number of advantages over a conventional masonry fireplace.
These appliances offer a much more efficient and convenient way of heating up the house. Unlike a traditional fireplace, the use of gas fireplaces is possible:
Without the labor of splitting and hauling wood logs
At the touch of a button
From a distance, through a remote control
With no fear of the fire dying out if not tended to constantly
Without dealing with the mess of ashes, smoke or dirty chimneys
Minimal environmental impact is another feature that makes gas-powered fireplace a wonderful upgrade for your home.
Tacoma Gas Fireplaces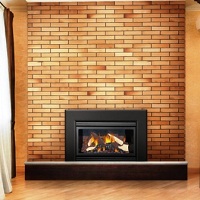 While having gas fireplaces in Tacoma homes is advisable, homeowners must pick up a quality product and hire the right professionals to install it. Only then can they expect their gas fireplace inserts to work efficiently, with minimal issues over the long run.
You should contact us when you are out shopping for a new gas-powered fireplace. We:
Provide accurate product information and advice
Have the fireplace installed by skilled, seasoned technicians
Give helpful tips for the proper use and maintenance of fireplace
When it comes to installation or repair of gas fireplaces, Tacoma homeowners should look no further than Professional Chimney Solutions, Inc. Call (253) 448-3987.