Maple Valley Masonry Repair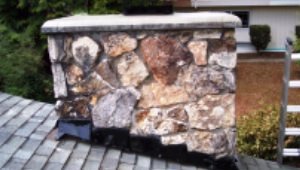 Fireplaces and chimneys can be seen on almost every property. However, maintaining them is something that we often forget about. This can result in the weakening of the overall structure. We suggest you get regular fireplace or chimney masonry repair done. For such brick repair work, you can count on our team at Professional Chimney Solutions Inc.
We offer the highest quality of chimney masonry repair services in the Maple Valley, WA area. Moreover, the contractors we send for your brick repair work will always be among the best in the entire region. Our team has only highly trained individuals working on fireplaces and chimneys. Our masonry repair service in Maple Valley is provided by contractors who are:
Certified
Skilled
Experienced
If you want to know more about our brick repair abilities, then call us today.
Maple Valley Brick Repair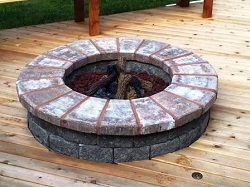 When your fireplace and chimneys are not cleaned regularly, then there is a chance you will not know about minor damages. This can cause a serious risk for people living in the home. Therefore, we suggest you hire us for chimney masonry repair. We will make sure that the condition of your fireplace or chimney is restored entirely after we are done with your brick repair project.
When you hire our contractors for chimney masonry repair, they will also share with you ways to keep it in good shape. This will help increase the life span of your chimney or fireplace. You might require fireplace or chimney brick repair for your Maple Valley property if:
The bricks are coming loose
There are minor cracks
It is not being maintained properly
If you need a service estimate before making your decision regarding hiring our chimney masonry repair team, then call us today.
Maple Valley Chimney Masonry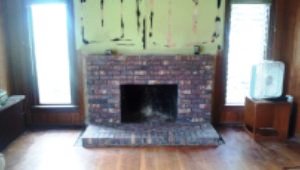 When it comes to finishing brick repair jobs, we believe in providing lasting solutions only. This way your chimney masonry repair job is completed seamlessly and efficiently. Our team also uses only the highest quality raw material to fix your fireplace or chimney.
You can schedule a visit by our brick repair contractors, so they can come up with personalized repair methods for your needs. They will start by analyzing the condition of your structure before offering fireplace or chimney masonry repair solutions. Here is why you should trust us with your chimney masonry needs near Maple Valley:
We provide lasting solutions
Use quality repair materials
Are reliable and honest
To hire our contractors for brick repair work in Maple Valley, you can call Professional Chimney Solutions Inc. at (253) 448-3987.