Auburn Chimney Leaks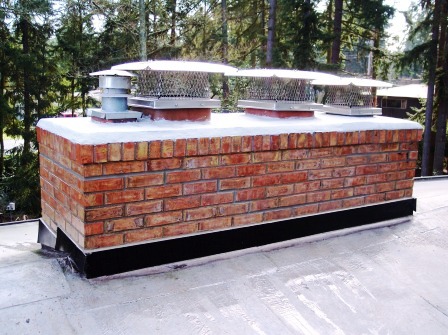 Are you encountering problems due to chimney leaks in your Auburn, WA property? Are you on the look-out for seasoned experts who can be relied upon for a quick and seamless chimney leak repair job? The professionals at Professional Chimney Solutions Inc. can help.
We are one of the most trusted and reputable professionals for dealing with Auburn chimney leaks. Whether it is natural wear and tear of the structure with aging or poor maintenance or impact of heavy rainfall that is the reason for your Auburn chimney leaks, hire none but us for the repairs.
Our company is staffed by well-trained technicians with extensive experience in fixing Auburn chimney leaks. You can rest assured about receiving the most effective and reliable solutions for:
Chimney masonry waterproofing
Chimney leakage repair
Chimney repair
Chimney crack repair
Call Professional Chimney Solutions Inc. for fixing Auburn chimney leaks!
(253) 448-3987
Auburn Chimney Leak Repair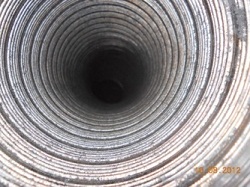 We appreciate that Auburn chimney leak repair is not a job to be handled casually. The diligence and expertise with which our technicians carry out the Auburn chimney leak repair work has a big impact on the indoor comfort and health of our customers. The precision in fixing chimney leaks also affects the structural integrity and value of our customer's property.
Being an ethical, customer-centric business, we go all out to deliver Auburn chimney leak repair services that surpasses the highest industry standards for quality. We send out proven professionals for handling your Auburn chimney leak repair job. Our technicians work hard at providing lasting solutions to stop leakage in a:
Stone chimney
Granite chimney
Brick chimney
Limestone chimney
Call Professional Chimney Solutions Inc. for Auburn chimney leak repair!
(253) 448-3987
Auburn Leaking Chimney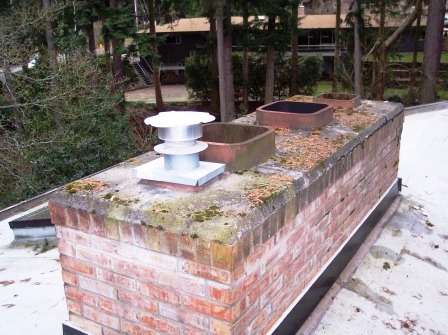 It is advisable to get an Auburn leaking chimney looked at and fixed at the earliest sign possible. Most chimney leaks start small, but often grow to alarming proportions when they are not fixed in time.
However, a problem in ensuring timely attention to an Auburn leaking chimney is that the leakages often go unnoticed for a long time. The best way of minimizing the problems from an Auburn leaking chimney situation in your property is regularity in inspection and cleaning of the chimney.
When the Auburn leaking chimney comes to your notice, hire only us for the repairs. Trust us to fix your leaking chimney right the first time. The common causes for this leakage include:
Broken chimney crown
Torn flashing
Worn brick and mortar joints
Damaged chimney cover
Call Professional Chimney Solutions Inc. to repair your Auburn leaking chimney!
(253) 448-3987